The late HRH Duke of Edinburgh, Prince Philip, was remembered at The Duke today by guests who watched the funeral on the TV screens.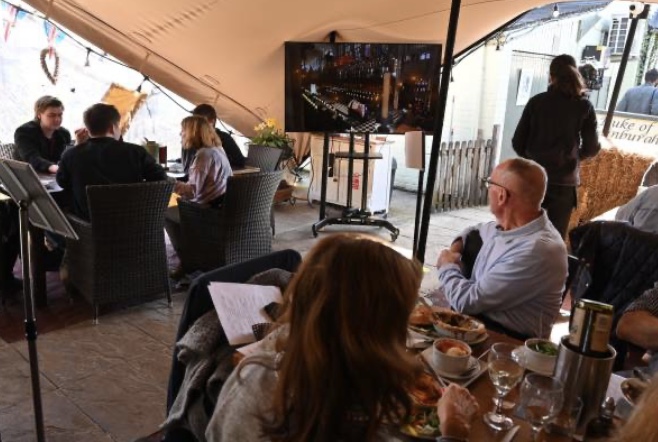 It was a sad day at The Duke as we all remembered the recently passed Duke of Edinburgh, Prince Philip.
TVs at the pub showed the funeral, which was watched intently by all. Whilst silence was the norm for most, soon there were positive comments in abundance as various memories and anecdotes were recalled and shared.
Being located just on the edge of Windsor Great Park, just down the road from Windsor Castle, The Duke shares more than just the name of the Queen's late consort. Another local relevant mention is that Guards Polo Club is just around the corner as well, which moved from military only to being public polo club under the watch of the late Prince. In fact, Prince Philip was instrumental in the switch from military polo to public owned teams. The late Prince was a Life President of Guards Polo Club, located along the lane at Smith's Lawns – also part of the Great Park.