We are in the Christmas spirit!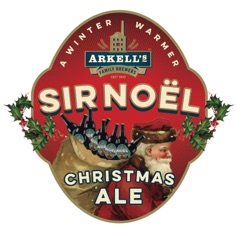 Arkell's Brewery have sorted us out again!
Noël Beer is back again for the festive season. It should be back on tap by 11th December.
This festive ale was named in honour of Sir Noël Arkell who was born on Christmas Day. The full-bodied beer is cleverly disguised by its distinctive light colour and slides down very easily, leaving drinkers with a warm, tingling feeling.
The perfect way to celebrate Christmas and the New Year!